"You cannot compare a World Cup match with a simple friendly match, winning a World Cup game is much more important and significant than any friendly game, in spite of these recent friendly encounters of my team, they did manage to reach the quarter-finals of the 2018 FIFA World Cup'' Oscar Tabarez of Uruguay said.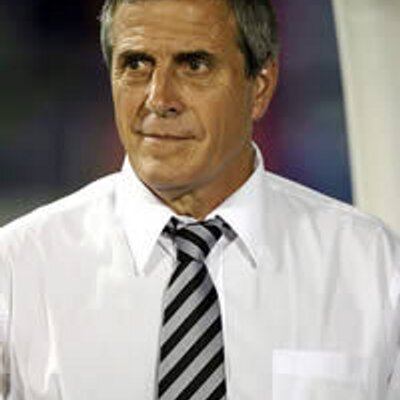 During the month of October, Uruguay has so far, played against Japan and South Korea with those of those matches ending in defeats for the team of Oscar Tabarez but the 71 year old tactician stated that these recent results are not as impactful and will not affect his team especially after what they accomplished a few months ago.
Uruguay's upcoming fixtures sees the team of Tabarez facing off with Brazil and France both of which are scheduled to be played in November in friendly matches.
Ever since Oscar Tabarez took over Uruguay at their head coach,  their results in international competitions have been fairly consistent and impressive as they became the champions of the 2011 Copa America while reaching the 4th place of the 2010 edition of the FIFA World Cup and reaching the quarter-finals of the 2018 FIFA World Cup.
Even though Uruguay's recent results have not been impressive, Tabarez has indeed been hard at work trying to put his national side at the higher stage of international soccer and not compete but also win against the best national teams in the world.
It remains uncertain as to how long Oscar Tabarez will be able to remain at the helm of Uruguay as the experienced managed was diagnosed with Gullain-Barre syndrome which affects the peripheral nervous system of the Uruguayan tactician, in spite of this inconvenience, his dedication to the Uruguayan national team is unquestioned and supporters of the national side are hoping that he an continue being at the helm.