Uruguay will renew their rivalry with Ghana when the World Cup 2022 tournament in Qatar starts later this year after the two countries were drawn together when the draw was held on Friday. They were drawn in Group H which turned out to be one of the most difficult groups on paper at least.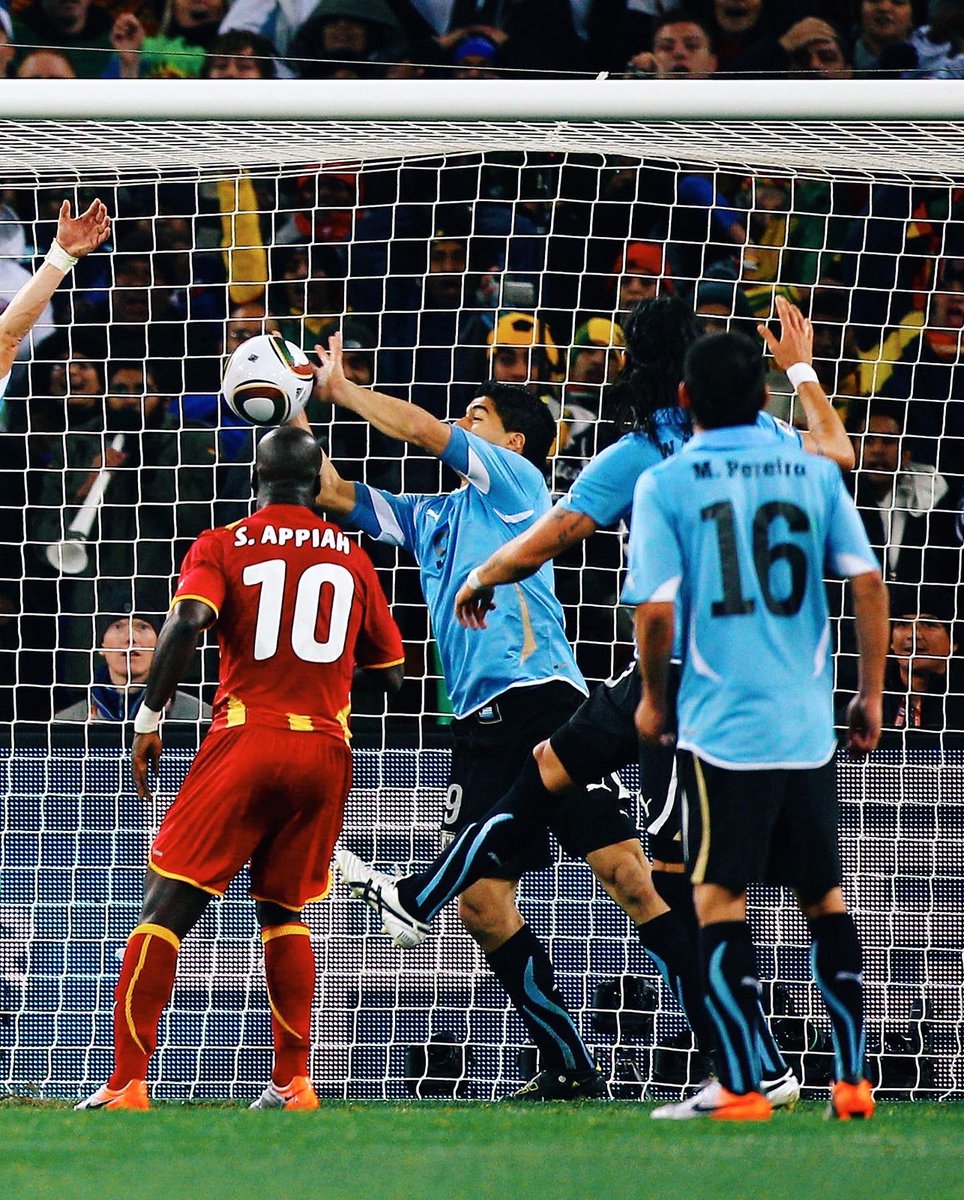 Ghana and Uruguay started their rivalry when Atletico Madrid striker Luis Suarez deliberately stopped the West African nation from progressing into the semifinals at the 2010 World Cup edition in South Africa. With the scoreline at 1-1 in extra time, Suarez stopped a goal-bound shot with his hand and he was deservedly sent off before AsamoahGyan blazed the resulting spot kick over the bar.
The game went into penalties and Uruguay won to qualify for the semifinals at the expense of Ghana. The Ghanaians would be to avenge that quarterfinal loss to Uruguay when the two teams meet in Qatar later in the the year with Suarez still the main man for his country. In the end, Uruguay finished in fourth place on the back of  being knocked out by the Netherlands in the semifinals.
The Uruguayans finished in fourth spot on the South American region of the Qatar 2022 qualifiers thereby securing their place at the tournament. They qualified from the South American section alongside Ecuador and fellow former winners Argentina and Brazil. For the Ghanaians, they qualified after beating Nigeria via the away goals rule after the two countries played a 1-1 draw on aggregate over the course of two legs.
Apart from Uruguay and Ghana, immediate past European champions Portugal and South Korea were also drawn in Group H. Portugal struggled to qualify for the World Cup in Qatar as they needed the playoffs to seal their place at the tournament, while the Koreans were one of four Asian teams who qualified automatically at the end of the final round of qualifiers in the region.